There are many reasons why people buy cars nowadays. One of them is because of cheap car prices. Are you looking for a reasonably priced car? Yes, owning a cheap car is considered a key requirement for every individual today. Although Malaysia has a growing network of roads, the availability of cars especially in urban areas remains an option. The key question is, how do I get a good car? But before you make a decision to buy a car, consider cooking, especially in the case of a nine-year loan. Wrong step, confirm it! Whether you want to buy a new or used car, it's up to you. Both have their advantages and disadvantages.
Some things to keep in mind before buying a car are:
Car prices
Certainly the price of a used car is much cheaper compared to a new car. For example, you might get a 50% discount if you choose to buy a used car.
Loans
You can buy a car using your savings if the car price is less than RM10,000 – without having to make a rent-and-buy loan from the bank. Considering the current situation of a car worth over RM50,000, consumers will have to make a loan with a bank. However, banks charge a higher interest rate if one buys a used car of 3.6% to 4.6%, compared to new car interest of 2.5%. Keep in mind, your monthly commitment to pay for a car should not exceed one-third of your monthly income. So plan well!
Road tax and insurance
Roadtax needs to be renewed every year. Road tax and insurance for new and imported cars are usually more expensive than used cars.
Regular maintenance
For those who buy a new car, the first five years of maintenance costs may not be as heavy as the warranty period. If there are any additional costs, it may be for certain areas only. Compared to local cars, maintenance costs for imported cars cost a lot more. If you are buying a used car, you will need to make special savings for each regular maintenance session. There may be parts of the car that need to be replaced. Looking at the current situation, many young people in Malaysia opt for a compact car as it looks cheaper and trendy than their affordable monthly commitment.
Among the cars that young people often choose are:
Perodua Axia – Car with a choice of 998cc engines that offer cheap and affordable prices, even fuel savings. It starts at RM24,000 (manual) with a monthly payment of as low as RM240 for 9 years.
Perodua Myvi – With its sophisticated design, the car recorded the highest sales for the nine years it was introduced, making Perodua the number one car company in Malaysia. Myvi has two engine options namely 1.3L and 1.5L as well as manual and automatic transmission. Interestingly Myvi has a higher resale value than some other national cars. Myvi prices start at 41,500 with a monthly payment of as low as RM420 for 9 years.
Proton Iriz – With a choice of 1.3L and 1.6L engines, Iriz is the most modern of these car manufacturers. The size looks small, but the space inside is bigger than Myvi's. Prices for manual transmission start at RM41,077 with a monthly fee of RM446 for 9 years.
Proton Saga – The cheapest car in Malaysia and the most fuel-efficient. It also has a large space, perfect for your family. Prices start at RM33,243 with a monthly payment of RM350 for 9 years.
Kia Picanto – Ideal for those of you who want a stylish car equipped with safety and modern accessories. With two optional transmissions either manual or automatic and a 1.2L engine, Picanto is priced at RM54,888 with a monthly payment of RM560 for 9 years.
However, some of us would rather rent a car than own one.
In addition to reducing your monthly commitment, there are other important benefits that can be associated with renting a car. Avoid maintenance costs. This is because it is done by the agency or the car rental service company, so consumers only think about the need to fill gas and gas. If you want to rent a vehicle for a long time, the agency or company involved will give you the time to take the car for maintenance. No worries if the vehicle is damaged in the road.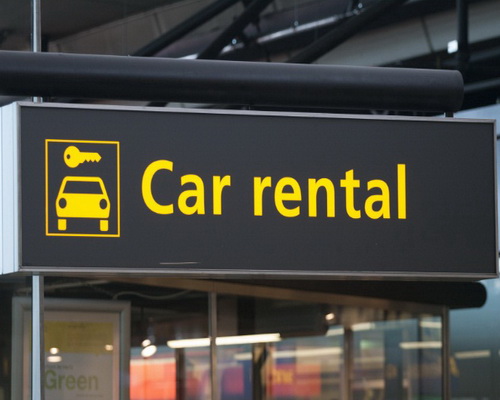 Usually a rental agency like kereta sewa gombak already has a list of workshops or individuals to contact in the event of an unwanted event. They even provide spare parts if a vehicle cannot be repaired within a short period of time.
Avoid damage to your own vehicle.
You can avoid the use of high kilometers on your own car. You do not need to be dizzy to send a vehicle to the service center for maintenance. Vehicles are in good condition. Among the benefits of renting a vehicle is the need for unforeseen special circumstances. Let's say you have to transport a lot of stuff to move, you can rent a big MPV.
All these needs can be found by renting a car at Xvipi Car Rental!
With a wide selection of vehicles from sedan sizes, multi-purpose vehicles (MPVs) to luxury cars – all of which are reasonably priced. With low car prices through daily, weekly and monthly packages, XPV Car Rental promises quality service for customer satisfaction. This also makes it the best choice among other car rental companies or agencies.