If you come here to visit, don't miss out on delicious food. This is an experience you will never forget when it comes to Johor. Here are the admin options for great eateries.
1. Anjung Warisan
Address: (JKR296, Jalan Petri,80100, Kampung Tarum)
For those of you who want to experience the traditional food and village feel, Anjung Warisan is the place to be. You will be served with delicious and delicious village cuisine. Be sure to use your memory as if you were home.
2. Asma Rojak Larkin
Address: (Food Court Mara, bersebelahan terminal bas Larkin)
If you're a fan of rojak, you can come to Larkin's Asma Rojak. There are many kinds of rovers that you can try until you can blindfold to make a choice!
3. Kapten Steamboat and Grill
Address: (Jalan Tun Abdul Razak (Susur 6), Taman Suria Muafakat, 81200 Johor Bahru, Johor)
Do you like steamboat and grill? When you reach Johor Bahru, head to Captain Steamboat and Grill. With a wide selection of steamboat foods, it is definitely worth your meal. In addition, the restaurant is also ideal for family or friends dinners.
4. Sedap Corner
Address: (No 11, Jalan Abdul Samad, Kampung Bahru, 80100 Johor Bahru, Johor)
The name is already delicious, not to mention the place, right? Did you know that Delicious Corner is one of the oldest eateries in Johor Bahru since its operation in 1987. It's a convenience store!
5. Tapah Corner
Address: (1, Jalan Ketam, Taman Suria, 81100 Johor Bahru, Johor)
If you're looking for the best breakfast spot, come to Tapah Corner. There are many types of breakfast dishes that will surely satisfy you.
6. Restoran Sri Bayu Perdana
Address: (13, Susur Dewata 1, Taman Larkin Perdana, 80350 Johor Bahru, Johor)
Since operating since 2009, the restaurant has become one of the most popular eateries in Johor Bahru. Among the most popular menus are the culinary menu of various types and flavors.
7. Warung Boyan
Address: (Jalan Pujaan, Taman Dato Onn, 80350 Johor Bahru, Johor)
You don't need to go to Indonesia anymore because at Warung Boyan has provided a menu of dishes from Indonesia. Meatballs are one of the most popular menus at this shop because of the meatballs that are sure to impress you.
8. Cupchai Café and Retro
Address: (23 Jalan Padi Emas 1/4, Uda Business Centre, Bandar Baru Uda, 81200 Johor Bahru, Johor)
If you visit here, you will enjoy a variety of dishes such as Steamed Chicken Steamed Rice, Mi Rebus and Western food. In addition, bread sandwich and peanut pool are among the menu options that are very synonymous with the people of Johor. I'm sorry for not coming!
9. Cookies and Ginger
Address: (107, Jln Adda 3/1, Adda Heights, 81100 Johor Bahru, Johor)
At Cookies & Ginger, the Nachos menu is one of the most special menus you should try. Also, other menus like Rib Eye Steak, Spaghetti Aglio Olio and Lamb Shoulder can't be released that way!
10. The Dreamliner Air Café
Address: (7, Jalan Harmonium 35/1, Taman Desa Tebrau, 81100 Johor Bahru, Johor)
It's not right to come to JB without coming to The Dreamliner Air Café. What's interesting about this restaurant is the restaurant's design that looks like a cockpit. You must be excited. Some of the menus you can try here are:
Hawaii Grill Chicken Chop
Mongolian Chicken Rice
Grill Chicken Burger and more!
11. Banafee Village
Alamat: (9022, Jalan Dato Abdullah Tahir, Taman Abad, 80300 Johor Bahru, Johor)
For fans of chicken and rice noodles, Banafee Village offers the best and most satisfying cuisine for you. One of the reasons chicken soup is their cause is because of the sambal and the taste of the chicken. Alternatively, you can try red bone soup as well as delicious fish.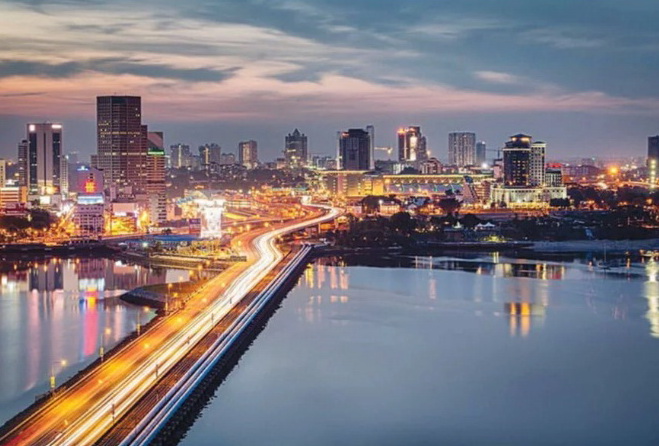 These are some of the best and most popular eateries when you visit johor bahru. For those who are looking for rental car facilities to visit places of interest, we have a wide range of vehicles to meet your needs. You can visit kereta sewa alor setar for more detail and pricelists.